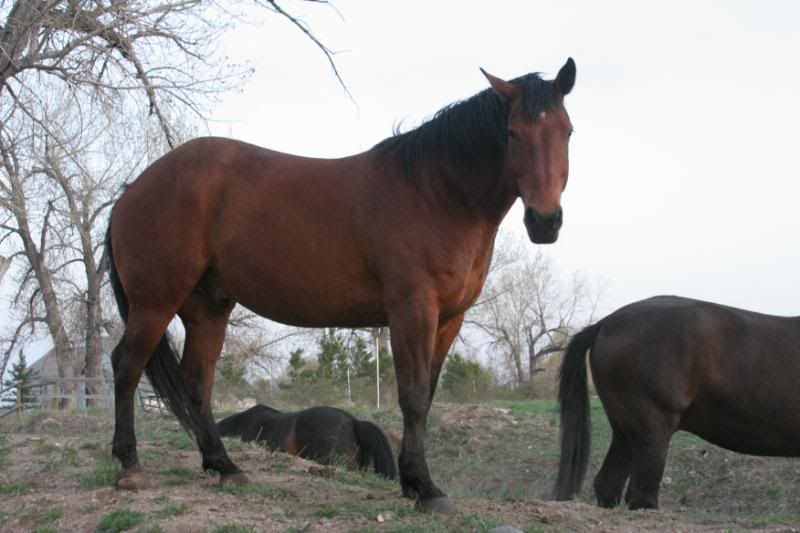 If there isn't very much change in his appearance, there sure is in his attitude. Holy cow, he has spunk lately. He actually participates in the daily pasture romps with the other two loons. He also has gotten less pissed when I dont feed him, he doesnt paw at the gate or anything, he just leaves and goes and grazes.
Under saddle he has been pretty fantastic, a little off in the canter but we are working on that. He likes to pick up the wrong lead on occasion. His trot is amazing, he is collecting like a champ and isnt as out of breath as he was at this time last week, the daily riding is great.
He really isnt much of a sweater, he gets a little damp under his bridle by the ears and in the girth area, but other than that he barely sweats at all. I need to make him work harder methinks, he can handle it.
On a bummer note, he doesnt get his feet done for another week and a half. He needs it bad so I may not up his workout times and intensity until those flares go away because I dont need him lame again.
Picture time showing his spunk and muscles :]